Watch Therefore Gospel Outreach 2021!
Summer Rwanda, Africa Pastor Conferences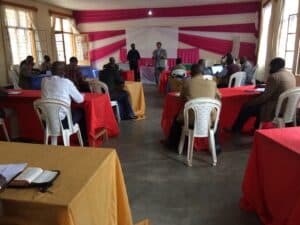 "And the things that you have heard from me among many witnesses, commit these to faithful men who will be able to teach others also." (2 Timothy 2:2)
This summer we have an exciting open door to obey and live out this Bible passage! I am working with our Rwandan partners as I teach 40-50 Pastors the Watch Therefore message, challenge them to personal revival, and encourage them to preach the gospel to the lost like never before!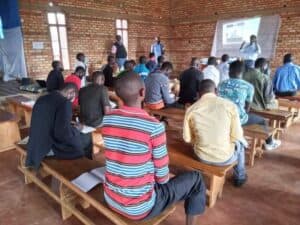 The message is spreading—and now in three countries (Rwanda, Congo, Uganda) they are asking us to lead these pastor conferences.
Please prayerfully consider joining us in prayer and financial support that we may have as many conferences as possible.
July/August Democratic of Congo (DRC) Gospel/Discipleship Outreach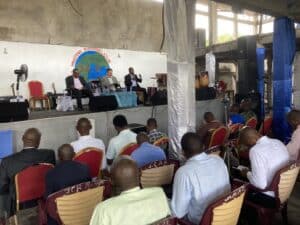 "And Jesus came and spoke to them, saying, "All authority has been given to Me in heaven and on earth. "Go therefore and make disciples of all the nations, baptizing them in the name of the Father and of the Son and of the Holy Spirit, teaching them to observe all things that I have commanded you; and lo, I am with you always, even to the end of the age." Amen." (Matthew 28:18-20)
In late July-early August we are prayerfully planning to work with our incredible Congolese partners Pastor Richard, Pastor James, and Pastor Winner (my translator) in Western Congo. This is going to be a gospel preaching outreach in a very special area where Pastor Richard has planted many churches.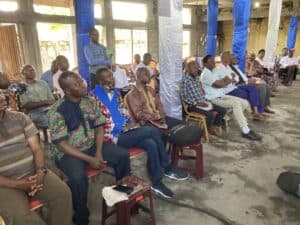 Lord willing I am flying to the DRC to preach the gospel to the lost and lead pastor conferences. This will be an expensive outreach—yet the cost will pale in comparison to the eternal value of precious saved souls and discipled pastors!
Get involved as the Lord leads!
DONATE TODAY!
FOR THOSE WHO WOULD LIKE TO FINANCIALLY PARTNER IN OUR GOSPEL/OUTREACH 2021—GO TO OUR DONATE PAGE AND CHOOSE ONE OF THESE GOSPEL/DISCIPLESHIP OPTIONS:
1) WATCH THEREFORE TV/MEDIA
2) POURED OUT FOR THE NATIONS